Kepler Entertainment, LLC is a Los Angeles and International Talent Management and Consulting Firm. Performing artists on every level and age are assisted in developing and maintaining their careers, including procuring Talent Agents, Literary Agents, Voiceover Agents, Print and Model Agents, Entertainment Attorneys, Publicists and Promotion Firms, Business Finance Managers, etc…whenever needed. Our approach is to work side-by-side with our Artists (and their parents, when minors) on all aspects of their career. Kepler Entertainment consistently works for their talent and teams with them in an intimate side-by-side manner and on a larger scale, when appropriate. The goal is to provide accessibility and brainstorming, general or specific, to strategically plan and give advice based on over 30 years in the Entertainment Industry, Worldwide.
You've seen KEPLER ENTERTAINMENT artists on…
Television including: WESTWORLD, SHAMELESS, THE OA, TRANSPARENT-THE MOVIE, TRANSPARENT, BOLD & THE BEAUTIFUL, FEAR THE WALKING DEAD, Z-NATION, THE MIDDLE, A HISTORY OF RADNESS, AMERICAN IDOL, SO YOU THNK YOU CAN DANCE, THE BACHELORETTE, SONS OF ANARCHY, COMMUNITY, EXTANT, PERCEPTION, NEW GIRL, BOSTON LEGAL, RAY DONOVAN, RULES OF ENGAGEMENT, SHAMELESS, SAM & CAT, THAT'S SO RAVEN, LOST, STAR TREK VOYAGER, CRIMINAL MINDS, CSI: LA, CSI: MIAMI, VERONICA MARS, DAYS OF OUR LIVES, GENERAL HOSPITAL, SEE DAD RUN, HANNAH MONTANA, X-FACTOR, SEINFELD, FLASHPOINT, HILL STREET BLUES, EVERYBODY HATES CHRIS, LESS THAN KIND, THE BOLD AND THE BEAUTIFUL, THE DOCTORS, NFL RUSH & numerous MOVIES OF THE WEEK.
Films including: BRAD PITT'S AD ASTER, GLORIA BELL, TRANSFORMERS 3, AMITYVILLE MURDERS, AMITYVILLE II, BETTER OFF DEAD, LAST AMERICAN VIRGIN, BILL AND TED'S EXCELLENT ADVENTURE, BOUND, CRABS!, RUNNER – RUNNER,AVALANCHE SHARKS, SAW VI, MY NAME IS KHAN, VERONICA MARS (2014 FILM), THE EQUALIZER, BEETHOVEN, KICK ASS, KEYHOLE, THE LITTLE RASCALS, KICK ASS 2, ENDING UP, HOW TO BEAT A BULLY, BIG BABY, THE IMMORTALS, KEYHOLE & many, many more.
And commercials including: APPLE, AMAZON, AT&T, COCA-COLA, COSENTYX, EXPEDIA, DORITOS, AT&T, BURGER KING, TOYS-R-US, SLINGTV, SAMSUNG, CAPRI-SUN, FUZZDOODLES, DISNEY CARS, DISNEY RESORTS, KEDS TENNIS SHOES, PURINA PUPPY CHOW, ANGELSOFT, GERBERS, HOME-AWAY, BRIDGESTONE TIRES, K-MART, KWIKSET, PARTY CITY, SLING TV, TIKTOK, WHAC-A-MOLE and so many more, including VIDEO GAMES and PROMOTIONALS.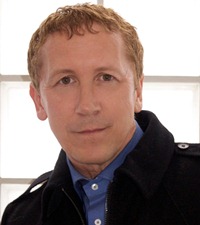 "There have been a few people who have been highly instrumental in my career, Simon Fuller was the first and I would put Allen Kepler on the same level of importance. He is Hard working, honest, and thrives on making things happen. I still work with Allen, and would recommend him to anyone needing help in building a solid career".
Paul Hardcastle – international music icon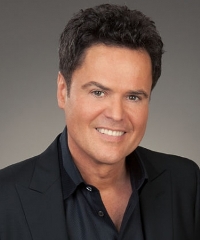 "A few years back, I wrote a song called "Breeze On By" based on George Benson's 1976 hit "Breezin'." A lot of people loved the song but they criticized the thought of Donny Osmond performing Smooth Jazz. However, Allen Kepler believed in my song. Despite the cynicism toward my new genre, Allen not only had confidence in my song, he played it and promoted it. "Breeze On By" became a top-ten hit for me. Thanks to the vision and management skills of Allen Kepler, I can now add Smooth Jazz to my repertoire."
Donny Osmond- Entertainment Legend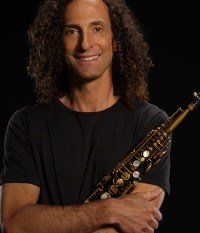 "Allen Kepler has a great 'feel' for how things could/should work and he has the right kind of instincts, connections, and drive to make things happen. I have worked with Allen for over 5 years and have really enjoyed the care and intelligence that he brings to the table. He is always full of fresh ideas and ways to look at everything 'outside of the normal box'. He isn't afraid to try hard and if things don't work out the first time, he is up again trying another approach. That is key in the entertainment industry because it is hard for people to see things the first time and it may take multiple tries and different approaches to get the job done. Allen is not afraid of that challenge. In fact, he thrives on it."
Kenny G, #1 selling instrumentalist of all time